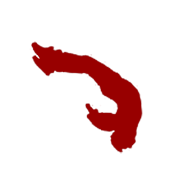 ACROBATICS & TRAMPOLINE CLASSES
ACROBATICS & TRAMPOLINE YOUTH
ACROBATICS & TRAMPOLINE ADULT/TEEN

Essential 1
- Classes/week: 1
- Family Discount:10%

Essential 2
- Classes/week: 2
- Family Discount:15%

Essential 3
- Classes/week: 3
- Family Discount:20%

Unlimited
- Classes/week: Unl
- Family Discount:25%

Helpful Links and Resources
The following are helpful links that can provide educational material regarding acrobatics & trampoline. Please be advised that attempting any of these techniques on your own is dangerous and can cause you physical harm. The reason Olympia Training Center has such a great safety record is the highly experienced staff that has years of training and can provide proper technique instruction, safety precautions, spotting and a variety of safety equipment.

How to Do a Perfect Cartwheel
One of the most desired beginner moves in acrobatics, demonstrated with progression and proper technique.

Handstand Tutorial
Essential tips for mastering handstands and hand walking, including step-by-step exercises to develop this ability.

Back Flip Tutorial
Demonstration of progression of drills to help you develop one of the most requested basic techniques: the Back Tuck/Back Flip.
Acrobatics training is one of the most enjoyable ways to develop one's physical abilities. It incorporates a variety of skills including balance, coordination, control, stamina and body awareness. Students start with simple techniques such as dives, rolls, cartwheels, hand stands and hand springs until they have mastered the basics and can safely perform each movement.

As participants advance, they can work on more challenging skills like parallel bars, flips, silk aerials, trampoline and more.

"When you aim for perfection, you discover it's a moving target."
-George Fisher


Olympia is located in Orange County CA, primarily serving Tustin, Irvine, Santa Ana, Costa Mesa and Newport Beach.