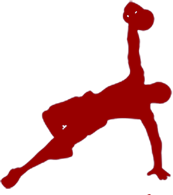 FITNESS TRAINING CLASSES

Essential 1
- Classes/week: 1
- Family Discount:10%

Essential 2
- Classes/week: 2
- Family Discount:15%

Essential 3
- Classes/week: 3
- Family Discount:20%

Unlimited
- Classes/week: Unl
- Family Discount:25%

Helpful Links and Resources
The following are helpful links that can provide educational material regarding fitness training. Please be advised that attempting any of these techniques on your own is dangerous and can cause you physical harm. The reason Olympia Training Center has such a great safety record is the highly experienced staff that has years of training and can provide proper technique instruction, safety precautions, spotting and a variety of safety equipment.

Introduction to Basic Circuit Training
A 30 minute circuit training workout, using basic Calisthenics, kettle bells, medicine ball, jump rope and a bench.

Fat Burning Cardio Workout for beginners
A basic workout that requires no equipment and no previous training.

Losing weight/drinking water
An interesting article outlining a study regarding the correlation between drinking water and weight loss.

Building Muscle with Calisthenics
A quick demonstration of results accomplished through Calisthenics: a much healthier and safer workout than heavy weights training.
Developing your body is something that anyone and everyone can benefit from. Whether you are completely out of shape and just starting your fitness journey or you are a seasoned athlete, the bodyworks class will give you the right amount of challenge to quickly and comfortably progress with your personal goals.

We believe that building your fitness should be achieved through having fun while applying your body and testing your physical abilities.

The Olympia bodyworks classes incorporate a variety of strength, endurance, flexibility and agility exercises. The fast pace workout rotations are similar to CrossFit training, with the key difference being that all exercises incorporate body-weight or low-weight training and there are no jerky movements. This practice significantly reduces the chance of injury while still maintaining a great progress rate. If you are looking to lose weight, gain strength and have a great all-body workout in a fun energetic environment, the Olympia Bodyworks is the fitness class for you.

"When you aim for perfection, you discover it's a moving target."
-George Fisher


Olympia is located in Orange County CA, primarily serving Tustin, Irvine, Santa Ana, Costa Mesa and Newport Beach.