WELCOME TO ORANGE COUNTY'S HOME OF FREERUNNING, PARKOUR & MARTIAL ARTS
The Olympia Training Center is Orange County's first academy of Martial Arts, parkour and Freerunning. Our goal is to develop extraordinary physical abilities that can be used in a realistic environment and in our daily lives. Our classes offer everything from basic self-defense, Freerunning and Parkour movement to American Ninja Warrior preparation obstacles and MMA competitive fighting.


PARKOUR & FREERUNNING
Parkour is the art of motion, the most effective way to get from point A to B. Practice Ninja Warrior obsticle training and Freerunning.
MORE INFO & VIDEO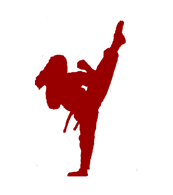 MIXED MARTIAL ARTS
Martial arts training in Kenpo, Jiu-Jitsu, Judo and mixed martial arts(MMA) with world champion Jack Felton.
MORE INFO & VIDEO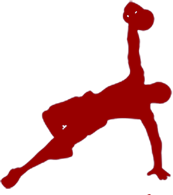 FITNESS TRAINING
Gain strength, endurance, flexibility and agility while losing weight and toning your body with calisthenics and circuit training.
MORE INFO & VIDEO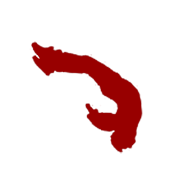 ACROBATICS & TRAMPOLINE
Develop superb physical control and abilities with cartwheels, handstands, flips, hand springs, trampoline and more.
MORE INFO & VIDEO
Helpful Links and Resources
The following are helpful links that can provide educational material regarding Parkour, martial arts, acrobatics, fitness and weight loss. Please be advised that attempting any of these techniques on your own is dangerous and can cause you physical harm. The reason Olympia Training Center has such a great safety record is the highly experienced staff that has years of training and can provide proper technique instruction, safety precautions, spotting and a variety of safety equipment.
PARKOUR & FREERUNNING

What is Parkour
Introduction the Art of Parkour and Freerunning with some amazing practitioners doing what they do best.

Shoulder Roll Tutorial
The most important technique in Parkour/Freerunning is the shoulder roll due to its ability to greatly reduce landing impact.

Tic Tac Parkour Tutotial
A basic tutorial on the Tic Tac, an essential freerunning move designed to gain height using a step on an adjacent wall.

Parkour Speed Vault
One of the most important vaults, designed to clear obstacles at a high speed without losing momentum.
MIXED MARTIAL ARTS

mma punch kick combos
A video demonstrating a basic punch kick combination for stand-up fighting, technique used by UFC fighter George St. Pierre.

Super mma kids
Amazing young students performing focus pad drills and demonstrating the speed, power and coordination that is developed through martial arts training.

Rear naked choke
One of the most important submissions in MMA, demonstrated standing and on the ground.

How to Dodge Punches in MMA
Strike evasion for in-close fighting, including dodging, slipping and distancing.
FITNESS TRAINING

Introduction to Basic Circuit Training
A 30 minute circuit training workout, using basic Calisthenics, kettle bells, medicine ball, jump rope and a bench.

Fat Burning Cardio Workout for beginners
A basic workout that requires no equipment and no previous training.

Losing weight/drinking water
An interesting article outlining a study regarding the correlation between drinking water and weight loss.

Building Muscle with Calisthenics
A quick demonstration of results accomplished through Calisthenics: a much healthier and safer workout than heavy weights training.
ACROBATICS & TRAMPOLINE

How to Do a Perfect Cartwheel
One of the most desired beginner moves in acrobatics, demonstrated with progression and proper technique.

Handstand Tutorial
Essential tips for mastering handstands and hand walking, including step-by-step exercises to develop this ability.

Back Flip Tutorial
Demonstration of progression of drills to help you develop one of the most requested basic techniques: the Back Tuck/Back Flip.
Olympia is located in Orange County CA, primarily serving Tustin, Irvine, Santa Ana, Costa Mesa and Newport Beach.